Kapil Sharma said Koreans cried watching Zwigato without knowing he's a comedian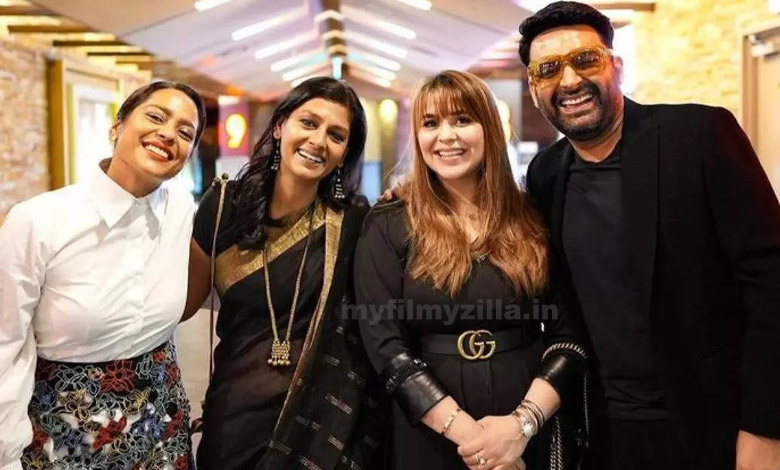 In October of last year, Kapil Sharma's movie Zwigato premiered at the 27th Busan International Film Festival. The actor-comedian claimed that the film would showcase him in an unforeseen manner.
On Wednesday, actor-comedian Kapil Sharma's forthcoming film Zwigato had a lavish trailer launch event in Mumbai. During the press conference, Sharma and the movie's director Nandita Das discussed their project in detail, and also disclosed the response the comedy-drama received in South Korea during its premiere at the 27th Busan International Film Festival in October of last year.
Zwigato premiered worldwide at the 47th Toronto International Film Festival in September, followed by its Asian premiere at the 27th Busan International Film Festival in October of last year. During a media interaction, Kapil revealed that Zwigato was able to move the South Korean audience to tears. He added that the film resonated with them even though they were not familiar with his reputation as a comedian. Kapil expressed confidence that the movie would not disappoint viewers.
Starring Shahana Goswami, the movie portrays the journey of a food delivery executive, played by Kapil in a role that deviates from his usual style of entertainment. Kapil has gained fame for his sketch comedy program that enjoys enormous viewership on television. However, in Zwigato, his character is terminated from his job, forcing him to turn to a food delivery job to support himself. Meanwhile, Shahana takes on the role of the protagonist's spouse, who also desires to work and contribute to their family's welfare.
During the press conference, Kapil discussed his attempt at exploring a new genre and remarked, "I perform comedy for two hours daily on my show, but that is not who I am for the remaining 24 hours. I have numerous sides to my personality that I wish to exhibit. I am confident that my fans will not be disappointed as they are eager to witness the fresh elements that I am introducing."
When questioned about any obstacles he encountered while filming a non-comedic movie, Kapil replied, "Since I have lived a similar life, portraying this character did not appear to be a significant hurdle." Zwigato is slated to hit theatres on March 17.