Samantha's movie Shaakuntalam receives mixed response!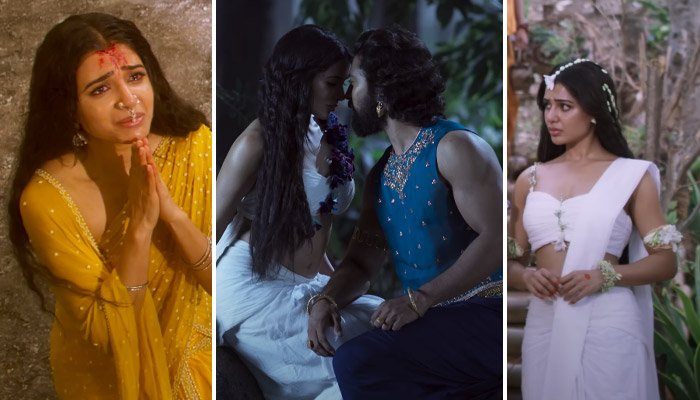 Samantha Ruth Prabhu's movie "Shaakuntalam" is a mythological drama based on Kalidasa's poem "Abhijnana Shakuntalam" and is scheduled to be released on April 14. The movie's producers have organized a special premiere for critics, fans, and select viewers. While many of Samantha's admirers have praised the film, describing it as a flawless family entertainer, several tweets suggest that the movie is disappointing, with the VFX effects being a significant letdown.
Samantha shared on Twitter a selection of positive reviews from the audience.
Several viewers have praised Samantha's performance in the movie, calling it the pinnacle of her career. While some have commended the VFX and CGI, others have taken to Twitter to express their dissatisfaction with the special effects, stating that they were inadequate and did not live up to the promises made in the trailer.
Several fans of Samantha have suggested that the negative reviews are malicious attempts by detractors of the actor. The true reception of the movie will only be known when it releases on April 14.
"Shaakuntalam" is directed by Gunasekhar, who previously directed "Rudhramadevi." The film stars Dev Mohan as Dhushyanta, Mohan Babu as Dhurvasa Muni, Aditi Balan as Priyamvada, and Sachin Khedekar as Kanva Maharishi. The movie tells the story of the romantic relationship between King Dhusyantha and Shaakuntala, who face challenges due to the curse of Dhurvasa Muni. The music for the film was composed by Mani Sharma, while Gunaa Teamworks and Sri Venkateswara Creations produced it.