Athiya Shetty has revealed that she apologizes to KL Rahul after a fight between them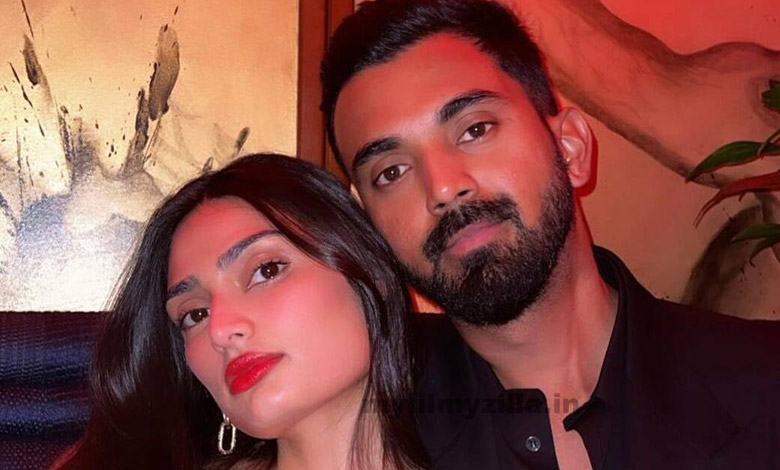 KL Rahul and Athiya Shetty recently took part in an amusing relationship-themed quiz, in which they answered questions about one another.
In a fairy-tale wedding on January 23, KL Rahul and Athiya Shetty exchanged vows at the picturesque Suniel Shetty's farmhouse in Khandala. Despite being over, the celebration of their nuptials continues to captivate the internet, thanks to stunning photos and videos. Recently, the couple put their relationship to the test by taking a lighthearted quiz for Vogue, in which they had to answer questions about each other. During the game, KL Rahul humorously disclosed that Athiya had her entire family on edge and also revealed that she still can't drive.
When asked about who is the more headstrong of the two, they playfully pointed fingers at each other. KL Rahul was quick to say that it was "certainly" Athiya, adding that she was notorious for her stubbornness, a trait that was well known to those close to her. In the friendly quiz for Vogue, the couple also dished out details about who is the better cook, and who would be the first to apologize after a tiff. KL Rahul revealed that Athiya once burnt banana bread while trying to cook, while Athiya admitted to being the first to say sorry, to which KL Rahul quipped, "Because she is always wrong."
During the quiz, KL Rahul also put Athiya's cricket knowledge to the test, asking her if she knew the definition of a "free hit." Although Athiya got the answer right, her amusing gestures left KL Rahul chuckling. However, when Athiya was quizzed about KL Rahul's childhood hero, she couldn't recall the answer, which, ironically, turned out to be Rahul Dravid.
KL Rahul and Athiya Shetty had been in a relationship for three years before they tied the knot last month. The couple took to social media to announce their nuptials and wrote, "In your light, I learn how to love. Today, in the presence of our closest loved ones, we got married in a home that has brought us immense joy and serenity. With hearts full of gratitude and love, we seek your blessings on this journey of togetherness." They also shared photos from their haldi, mehndi, and cocktail party, giving fans a glimpse into their pre-wedding festivities.