Priyanka Chopra's upcoming action-packed series Citadel on Prime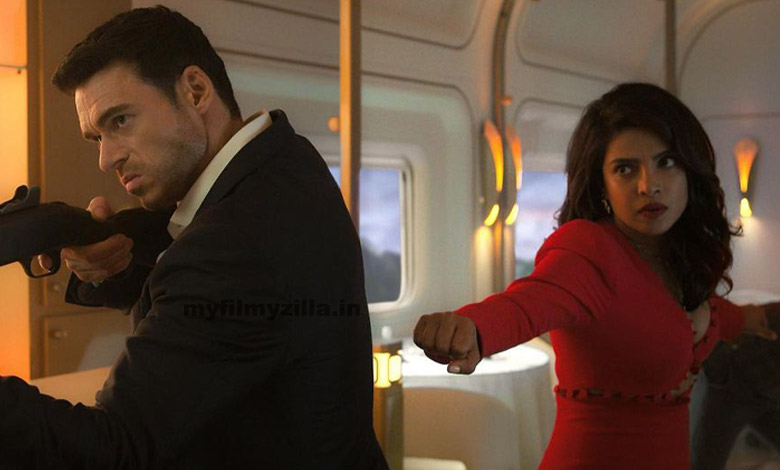 Priyanka Chopra stars in an upcoming action-packed Prime Video series called Citadel, directed by the Russo brothers, where she looks deadly.
On Monday, Priyanka Chopra revealed the first look images of her upcoming series Citadel, executive produced by the Russo brothers, surprising her fans. However, there was another surprise for them as she hid a QR code in one of the photos she shared on social media, which unlocked the teaser of Citadel.
A QR code is present in the photo showcasing actor Richard Madden's character Mason Kane examining every detail about Priyanka's character Nadia Sinh on a screen. Scanning the code leads to the secret teaser of the series, which doesn't disclose significant information about the show but confirms that the trailer will be released on March 1.
Starting with actor Stanley Tucci's words, "Citadel" short teaser showcases several action sequences from the series, accompanied by glimpses of Priyanka Chopra in a green dress, as she portrays a leading agent. Tucci's dialogue "Everything you know is a lie. What you were was a myth" adds to the intriguing nature of the teaser.
In a panel discussion on Inside TV's Best Big Bet, Priyanka Chopra referred to the show as innovative and an exciting experiment. She explained that although the local language series could be viewed independently, watching all the other shows in the franchise would connect the dots, which is unprecedented in television. She also emphasized how Amazon, as a streamer with a global audience, is the perfect platform for such an experiment.
AGBO, the production house of Russo brothers, serves as the executive producer of Citadel, which will debut on Amazon Prime Video on April 28 with two episodes. Subsequently, a new episode will be released every Friday until May 26. The show faced setbacks due to behind-the-scenes issues and reshoots, resulting in a budget increase to $250 million.
Citadel, serving as the "mothership" series, will have spinoffs set in India, Italy, and Mexico. The Indian version, directed by Raj & DK, creators of The Family Man, will star Varun Dhawan and Samantha Ruth Prabhu as the leads. Matilda De Angelis will headline the Italian version of the series.