Ranveer Singh's movie "Cirkus" will be available for streaming on Netflix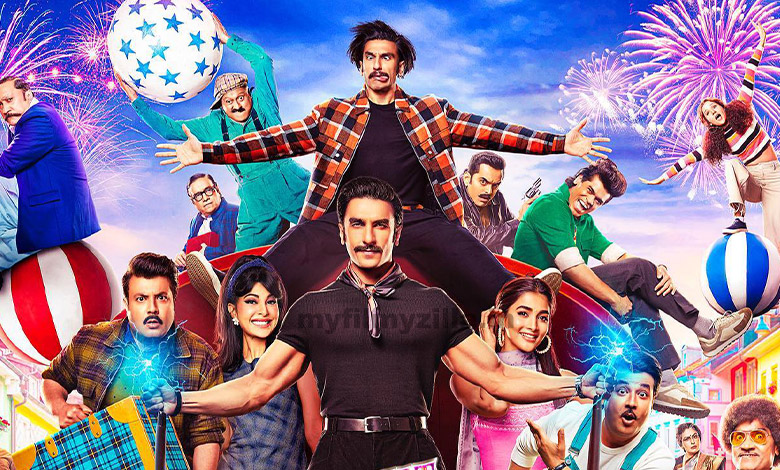 Get ready to stream 'Cirkus' on Netflix, which stars Ranveer Singh, Pooja Hegde, Varun Sharma, Jacqueline Fernandes, and more!
Rohit Shetty's highly anticipated movie "Cirkus", which had a lackluster theatrical performance, is scheduled to start streaming on Netflix this month. The movie, which was one of the most awaited releases of 2022, will be available on the OTT platform starting from February 17.
Ranveer Singh stars in the lead role of 'Cirkus', a film based on William Shakespeare's 'The Comedy of Errors'. Alongside Ranveer, the movie features Varun Sharma, Pooja Hegde, and Jacqueline Fernandez. Netflix took to Instagram to announce the movie's arrival, saying, 'An electrifying invitation to witness double the comedy, double the confusion, and double the drama – Cirkus comes to Netflix tomorrow!'
Cirkus premiered in theaters on December 23, 2022, and despite mixed reviews from both critics and audiences, it went on to become one of the biggest commercial failures of 2022. Made with a budget of Rs. 150 crores, the movie only managed to earn around Rs. 57 crores worldwide, according to reports.
In the aftermath of Cirkus' disappointing performance, Shetty opened up about how his team had faced a lot of challenges in the weeks that followed the movie's release. He took to Instagram and shared, "From Cirkus to my accident on set, my team and I have gone through a lot in the last few weeks! WE RISE, WE FALL, BUT WE RISE AGAIN NOT JUST TO FIGHT THE BATTLE, BUT TO WIN IT!!! Shooting the last schedule of INDIAN POLICE FORCE in HYDERABAD before we commence the pre-production of SINGHAM AGAIN."
Watch Circus Full Movie
If you have a Netflix subscription then you can watch Circus 2023 Hindi Full movie. Just visit Netflix and watch the Bollywood movie now.