Shah Rukh Khan expressed that he gained a lot from working with director Rajkumar Hirani and his filmmaking style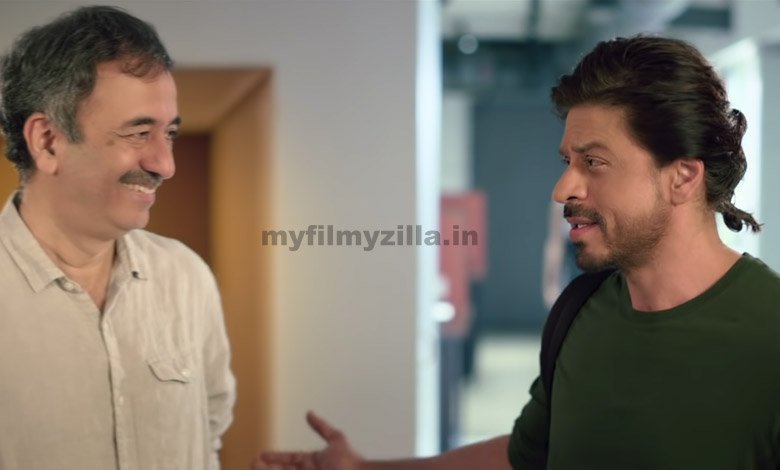 The movie Dunki, starring Shah Rukh Khan and directed by Rajkumar Hirani, is slated for release in December of this year.
Shah Rukh Khan is currently in high spirits as he basks in the success of his recent film Pathaan, and is simultaneously gearing up for the release of his upcoming movie Dunki, which is directed by Rajkumar Hirani and features Taapsee Pannu in a leading role.
During an #AskSRK session on Twitter on Tuesday, a fan inquired about Shah Rukh's experience of working with Rajkumar Hirani, who has directed popular movies like 3 Idiots, PK, Sanju, and the Munnabhai MBBS franchise.
Shah Rukh Khan replied to the fan's question by expressing that working with Rajkumar Hirani was a dream come true for him and that he gained a lot from the experience, learning much from the filmmaker and his filmmaking style.
Shah Rukh Khan had announced his collaboration with Rajkumar Hirani for Dunki in April of last year, sharing a video in which he and the director engaged in a playful banter about their collaboration. The movie is set to be released in December of this year.
Shah Rukh Khan mentioned in a statement about Dunki, "Rajkumar Hirani is one of the most accomplished filmmakers of this generation. We have always discussed collaborating on a project and I am delighted that we are finally doing so with Dunki. We began filming earlier this month and I am enjoying every minute of it. For Raju, I can be a Donkey, Monkey… I can be anything."
Rajkumar Hirani had expressed his thoughts on directing the Bollywood superstar by stating, "Throughout my career, Shah Rukh Khan has always been on my wish list, and after attempting to collaborate several times in the past, it was finally fated for Dunki to mark our partnership. The energy, charisma, humor, and charm that he brings to a film is unmatched, and I'm excited to bring that magic to the big screen."
Rajkumar Hirani is returning to directing with Dunki after he was accused of sexual assault by a woman during the making of Sanju in 2018.