Netflix is releasing a docu-series on Yash Chopra's legacy, "The Romantics."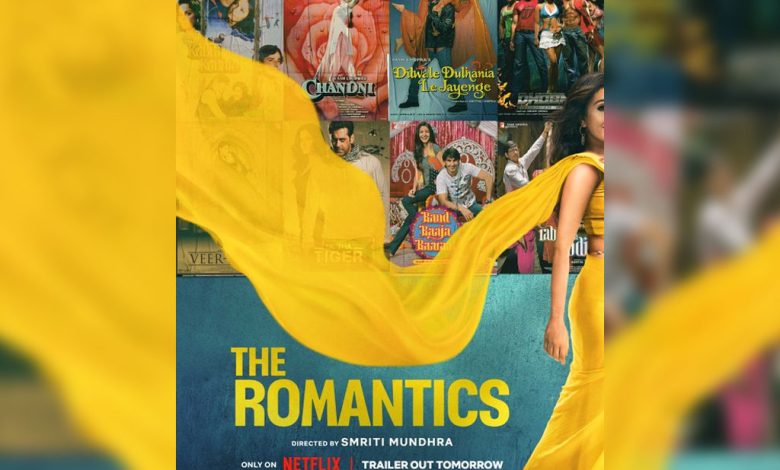 "The Romantics" docu-series about Yash Chopra will premiere on Netflix on February 14th.
Netflix announced a 4-part docu-series honoring filmmaker Yash Chopra and his production company Yash Raj Films. Featuring 35 prominent voices of the Hindi film industry, including actors who worked closely with YRF, the series explores the history of Bollywood through the impact of YRF in making it and its stars a global phenomenon. The announcement was made in a press release by Netflix.
The trailer for "The Romantics" will be released on Wednesday, with the full documentary premiering on Netflix on February 14th. The docu-series is a tribute to late filmmaker Yash Chopra, famous for directing iconic Bollywood films such as "Silsila," "Lamhe," "Kabhi Kabhie," "Veer-Zaara," "Dil To Pagal Hai," "Chandni," and "Jab Tak Hai Jaan."
"The Romantics" has been directed by Smriti Mundhra, the filmmaker behind the hit documentary "Indian Matchmaking."
"Yash Chopra, known as the King of Romance, revolutionized Hindi cinema with his films that brought a new era of emotion, individualism, and cultural change. In honor of his iconic songs, stories, and memories, we are joining forces with YRF and Smriti Mundra to bring 'The Romantics' to audiences worldwide," said Monika Shergill, VP of Content at Netflix India.
"This captivating documentary series tells the authentic story of Yash Chopra and his son Aditya Chopra's journey to creating a world-class studio, and offers viewers a unique look into the lives of one of Bollywood's most influential families," Monika Shergill stated.
Yash Raj Films (YRF) is experiencing its highest box office success with the recent release of "Pathaan." The film, starring Shah Rukh Khan and Deepika Padukone, has earned over Rs 500 crore in just five days of its release.